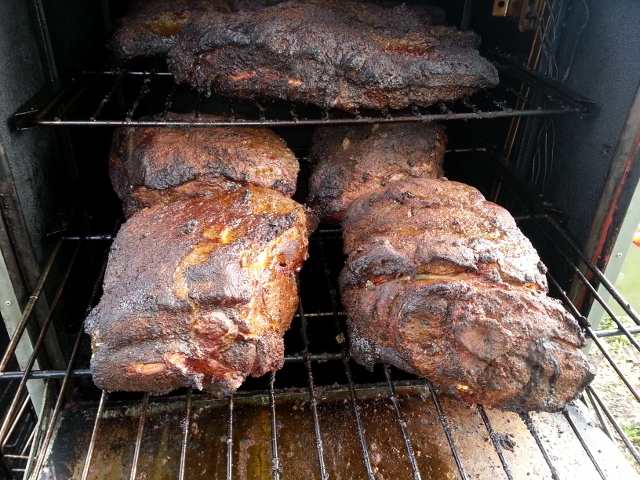 What is BBQ?
Many people misuse the term barbeque. Barbeque is not a dish, or a cooking device, it is a skilled method of cooking.
There is a distinct difference between grilling, roasting and barbequing. Grilling and roasting is done over the direct heat of a fire at high temperatures. The grilled or roasted flavor is caused by the searing, or browning, of the outside of the food.
Barbeque on the other hand is the process of cooking meat at low temperatures for long periods of time until the connective tissues (fat) have broken down and meats have rendered it's juices back into itself, resulting in a moist, tender and juicy meat. Our slow smoked barbeque is a carefully timed, slow process to ensure the best possible quality. Our meats are custom ordered, always fresh, never frozen!